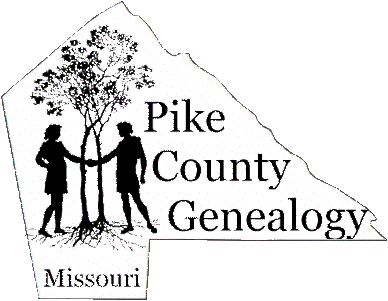 David Tombs
David Tombs, was born in 1763, in Co. Antrim, Ireland. David makes note that his birth was recorded in the Register of the Family Bible, in his application for a Revolutionary War Pension. He arrived in So. Carolina in 1768, at the age of 5, having sailed with his parents Alexander and Elizabeth Tombs from Larne, Ireland. David was the only child of Alexander and Elizabeth at that time, and you can only wonder at the length of their trip to America if other children they may have had didn't survive. Upon arrival, they settled in Craven Co., but in 1779, they moved to Chester District.
David was 17 years old when he enlisted in the army and his Revolutionary War Record, number N413 lists the following: "While residing in Chester District, he enlisted during June 1780, and served nine months as a Private, and ten months as a Sergeant, under Capts. James Reid, Robert Frost, and Cols. Winn and Bratton. He was in the battles of Rocky Mount, Hanging Rock, Fishing Creek, and Eutaw Springs. (Moved to MO.)"
In David Tomb's application for a pension from the Revolutionary War, in 1832, he states in his own words his experiences in the war. He states in a hand written document recorded by the examining clerk in Missouri, the following: "I volunteered in Chester District in the state of South Carolina some time in June, AD, 1780, under Capt. James Reid and Lieutenant John McCool, company officers. And our field officers were General Thomas Sumter and Major Richard Winn. We found the camp at Selins(sp?) Branch, which was in the northern part of South Carolina. The first battle in which I was engaged was at Rocky Mount, about the first of July 1780, and the next engagement was at Hanging Rock, eight days after the first. All of the above named officers under whom I entered the service, were commanding both these engagements. Sumpters defeat, which took place a few days after Gen. Gates defeat, was the next engagement in which I was engaged. These defeats took place in the latter part of the summer of 1780. After Sumters defeat, we marched to the town of Charlotte, in Mechlenburg Co., in the state of North Carolina. The last battle, which I fought, was the battle of Eutaw, in which I served in the capacity of Sargeant, under the command of Brigadier General Andrew Pickens. David Hopkins was Lieutenant Colonel of Colonel Winns Regiment. This battle was fought in the latter part of the Summer of 1781. In the year of 1782, I marched from home (Chester County), to Four Hole Bridge to Lawrence Ferry, (afterwards known as Pinkney), and the river Santee and Robert Frost was the Capt. of the company. I knew that General Green was commander in Chief of the Regulars at the battle of Eutaw, tho I was not personally acquainted with him. I was personally acquainted with Brig. General Andrew Pickens, and Colonel Wade Hampton of the South Carolina Cabelry (cavalry). I was in the service until the better part of July 1782, when I was discharged while under the command of Col. Bratton, at Lawrence Ferry, on the Santee. I never received any written discharge. The company was frequently disbanded, and they were permitted to return home with the understanding and agreement that they were to keep themselves in readiness to march at a moments warning, and I did thus hold myself in readiness and did obey all general calls made for me during the times first specified. While at home I was obliged to hide and secret myself to avoid being taken by the enemy, thus according my selection as hazardous, as though I had been in actual service. I have been long personally known to James Campbell by whom I expect to prove my character for truth and sincerity." James W. Campbell was an ordained clergyman of the Cumberland Presbyterian Church, in Pike Co., Missouri. It can probably be assumed that David Tomb belonged to that church.
David's name was evident in early Chester Co. court proceedings. In Chester Co., 1786, in Order Book A, pg. 126, we find ... Thomas Saunders, Plaintiff, against David Tomb, Defendant, "In Trover" (an action to recover damages for goods withheld or used by another illegally), defendant being found not guilty.
In 1792, Order Book B, pg. 179, ...David Tomb is impaneled to the Petit Jury, to serve in 1793 in January Court and in 1793, Order Book B, pg. 204, ...David Tomm [sic] is foreman of the Jury.
A reference was made in Kirkpatrick Genealogy, from the Internet www.kirkpatrick@geocities.com, that "David Tomb m. a daughter of Francis KIRKPATRICK; all these people lived in upper NW section, Chester Co., near Lockhart." However no verification or other reference to who this might be has been found. Other research has found that there is a gravestone with the name "James S. Tombs, Died Dec. 25, 1791, age 6 months" in Bullock's Creek Churchyard, three miles over from Chester Co., in the Southwest corner of York Co. Possibly this could have been their child, as research has not found any other Tomb families in this area. This would have been David's first marriage, as Sina Sharp became his wife Dec. 31, 1793. David was 30 years old at this time. Sina was probably born in Maryland.
After David's father died, Aug. 24, 1792, a court order dated on June 26, 1794, Order Book B, pg. 330, stated ...Elizabeth Tomb, David Tomb, James Anderson and John (Cousert) Cowsert were witnesses in the estate of Alexander Tomb and were to make a true inventory.
On De. 26, 1794, David Tomb was granted 63 acres of land in South Carolina, located on Wilson's Branch of Turkey Creek, neighboring William Gaston's land and William Chapman. William Gaston surveyed this land.
In Book O, pg. 106, on Oct. 10, 1796, there were deed transactions that moved land located on Turkey Creek, on Wilson's branch, between family members. Those mentioned in these dealings were David Tomb, Sina Tomb, John McKelvy, Elizabeth (Tomb) McKelvy, Jane (Tomb) Kirkpatrick, Josiah Kirkpatrick, James Jamieson and Mary (Tomb) Jamieson, with witnesses Robert Love, Sarah Brown, and C. (Clayton) Rogers.
David was among the signers of a petition, in 1798, that was directed to the Speaker of the House of Representatives, asking that a court be establish in Pinkneyville, So. Carolina. Distances one lived away from courts, where all of the legal business was handled, was always an issue in these early times, as populations were sparse and traveling could be dangerous. This document is recorded in the Archives of So. Carolina.
Several children were born to David and Sina, although dates of their births are questionable. Probably about 1796, a son, Samuel A. was born. On Aug. 17, 1800, David L.., another son; Jan. 23, 1803 was Elizabeth; Sophia was born about 1807, according to Census calculations; and in 1809, a daughter Sina, whose birth year was also calculated from the Census, making possibly five children, all being born in So. Carolina.
David Tombs and his family moved from So. Carolina, in about 1818, and located in Lincoln Co., Missouri. He was about 55 years old at this time, and his wife Sina was 49. The Lincoln Co. Circuit Court Record, Vol. A, 1819 to 1835, finds David Tomb as a member of the grand jury, during the December 1819 session. At an early-unknown date, he purchased 80 acres, described as the E1/2 of the SE1/4 of Sec. 17, Twsp. 52, Range 4. According to Deed records, his son-in-law, Andrew Love, owned the neighboring 80 acres, which he had purchased on May 1, 1824. Andrew Love had married David's daughter Elizabeth before this date, although there has never been a date found for that marriage.
After about a year he moved to Pike Co., where he purchased 160 acres of land, that he improved, which was located in Cuivre Twsp. It was later to be called Indian Twsp., which was established in 1842. The History of Pike Co., pub. 1883, pg 914, tells about "the earliest settlers being James Love, and the Tombs place, which was in the central part of the township." This was between Bowling Green and Curryville, MO. Pike Co. was just being formed in 1818, so David was among the very early settlers of this area of Missouri. The land is rolling, with creeks crossing through it. There is still an abundance of tree growth along the creeks, and it can only be presumed that there was a lot of clearing done to the land to develop it into useable farmland. It was probably very suitable for raising livestock in the early years, and developed with time into various crops including corn.
The Plat Book of Original Entries filed in the Recorder's Office of Pike Co., Missouri, properly certified by George W. Boardman, Register of Lands of the Land Office at Boonville, Missouri, shows entries with dates thereof, as follows: David Tomb, dated Aug. 30, 1818; Enters: The W1/2 of the SW Quarter of Sec. 32, Twsp. 53N, R3W, of the 5th Principal Meridian. This information was copied from a group of Deeds held by current owners of the land, when this homestead was visited in the year 2004, by Shirley Tombs Jennings, David's ggg-grandchild.
Family tradition has said that a later generation of the Tombs family was awarded a plaque honoring the Tombs as being one of the earliest settlers of Pike Co., Missouri. At this time, verification of this award hasn't been found.
Sina, David's wife, died May 26, 1831 at age 62, in Pike Co., Missouri. She wsa buried in the Tombs family cemetery, which was part of the Tombs farm property. The cemetery is located in a stand of trees on a hill, not far from the houses on the property. In 1965, the tombstones were still standing in this cemetery, but by 2004 they were all broken and crumbled. This cemetery is located about 7 miles SW of Bowling Green, MO on Pike Rd. 466.
The Will for David Tomb was dated June 19, 1839. His heirs were: Samuel A. Tomb, David L. Tomb, Elizabeth Love, Sophia Tomb & Sina Tomb, all of whom lived in Pike Co. except Samuel who lived in Cass Co., IN. Three grandsons were listed as being David Ingles, James Sharp Tomb, and A.S. Love, and one grand daughter Clarissa. Witnesses were: Andrew Branstetter and Charles W. Atkison. (Pike Co. Probate Record #2, 1834-1840, pg. 250-253). He died, according to his tombstone, on Sept. 13, 1839. David was also buried in the Tombs family cemetery. His obituary was printed in the "Daily Missouri Republican" in the Sept. 24, 1839 issue.
We find that his two single daughters married within a couple of years after his death. Sophia married Jesse Mulnix on Nov. 22, 1842, and Sina married Lemuel Jackson Branstetter before 1840, both in Pike Co., MO.
His son Samuel Alexander Tomb apparently married for a second time on Aug. 12, 1852, in Pike Co., Illinois, to Mrs. Sara Hayton. A first wife's name hasn't been found, although an Indiana Census record in 1830 would indicate he had a wife and children. The grandson listed in David's Will as David Ingles, may be Samuel's son, with Ingles being his middle name. The reference to him is within the same sentence in the Will, as it describes the items left to Samuel A.
Elizabeth Tombs Love's first husband Andrew, had died in 1825, before David Tomb's death in 1839.
David L. married Louisiana Basye on Oct. 14, 1823, and had 7 of his 9 children born by the time his father David died.
~~~~~~~~~~~~~~~~~~~~~~~~~~~~~~~~~~~~~~~~~~~~~~~~~~
Our most sincere thanks go out to Pat King who graciously contributed the information on this page and to her cousin Shirley Tombs Jennings who generously granted us her permission to reprint this here. All information is taken from DAVID TOMBS, A PATRIOT, HIS ANCESTORS AND DESCENDANTS IN IRELAND, SOUTH CAROLINA, MISSOURI AND CALIFORNIA by and copyright Shirley Tombs. This information can be found on pages 10-13 of the book.
~~~~~~~~~~~~~~~~~~~~~~~~~~~~~~~~~~~~~~~~~~~~~~~~~~